Handbook of Non Drug Interventions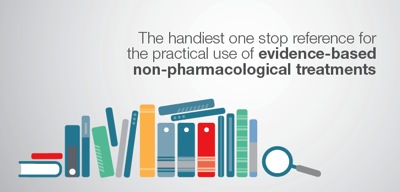 The RACGP is collating a series of articles that will together comprise a Handbook of non-drug interventions ("HANDI" ).
From the HANDI site:
"Advances in non-drug treatments in the past few decades have been substantial and diverse: exercise for heart failure and COPD, the Epley manoeuvre for benign paroxysmal positional vertigo, knee taping for osteoarthritis, cognitive therapy for depression (and almost everything else!), 'bibliotherapy' (specific guided self-help books for some conditions), to name just a few.

Nearly half the thousands of clinical trials conducted each year are for non-drug treatments. However, the effective non-drug methods are less well known, less well promoted, and less well used than their pharmaceutical cousins.

There are well-established drugs/medications formularies such as the Australian Medicines Handbook. However, until now, no such formulary or resource for non-drug treatments (interventions) exists.

The HANDI project is a commitment by the RACGP National Standing Committee for Quality Care to promote effective non-drug treatments, making them visible and easy to use. HANDI is an online formulary of non-drug interventions in health care, which have solid evidence of their effectiveness.

Based on the idea of modern pharmacopoeias, each HANDI entry includes indications, contraindications and 'dosing'. The aim is to make 'prescribing' a non-drug therapy almost as easy as writing a prescription for a drug.

HANDI enables clinicians to offer a greater choice of interventions to a patient, who may wish to avoid pharmacotherapy and the risks and life style changes often associated with drug treatment regimes."
The HANDI team is led by Paul Glaziou, Professor of Evidence-Based Medicine at Bond University.